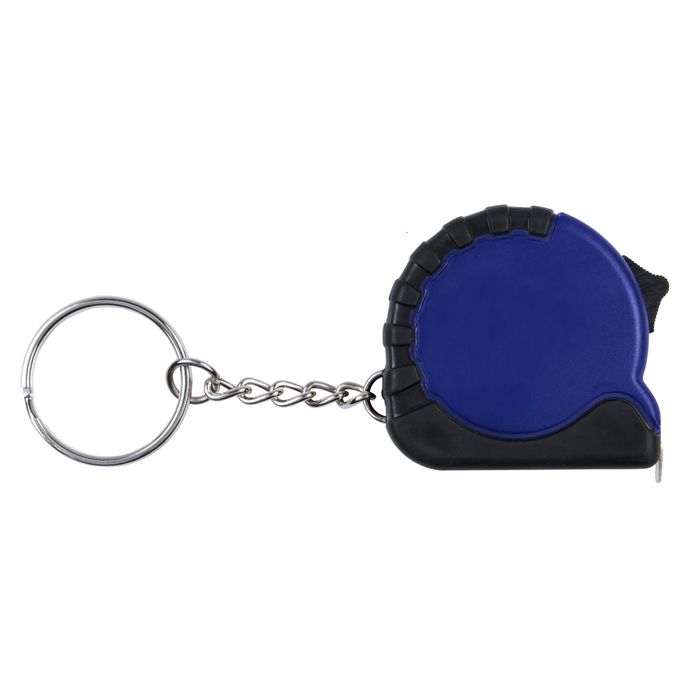 Keychain tape measures
ABS plastic

1 metre locking tape measure showing centimetres and inches

Slide-locking button locks tape in place

Rubber grip
Decoration: Single-Colour Print
Let us help you with your design
Prices include VAT
| Speed | Delivery time | Price |
| --- | --- | --- |
| Our fastest delivery option | 2 business days | £9.99 |
| Express | 4 business days | £4.50 |
| Standard | 6 business days | £3.99 |
| Economy | 10 business days | £2.99 |
Free economy delivery on orders £50+
Please note prices shown exclude 20% VAT. Delivery times include processing, printing, packaging and delivery and apply to orders placed and paid before 8pm. Orders received after 8pm are calculated from the following business day.



Exceptions
Please note the following products are always sent at specific speeds:
Photo books :

11 business days

Bags:

2-15 business days

Sweatshirts and Jackets:

2-15 business days

T-Shirts:

2-15 business days
Measure up with this convenient keychain mini-tool.
Handy and precise, the Habana 1M Measuring Tape Key Chain allows you to easily make linear measurements up to one metre. Store it in a workbag or hang by its metal split-ring from a key chain. Add your logo and promote your brand with every use.
MATERIAL :

Plastic

MATERIAL DETAILS:

Principal material - ABS plastic

HEIGHT:

4 cm

LENGTH:

1 cm

WIDTH:

4 cm

PRODUCT WEIGHT:

20 g
Share a review and see what other customers are saying.